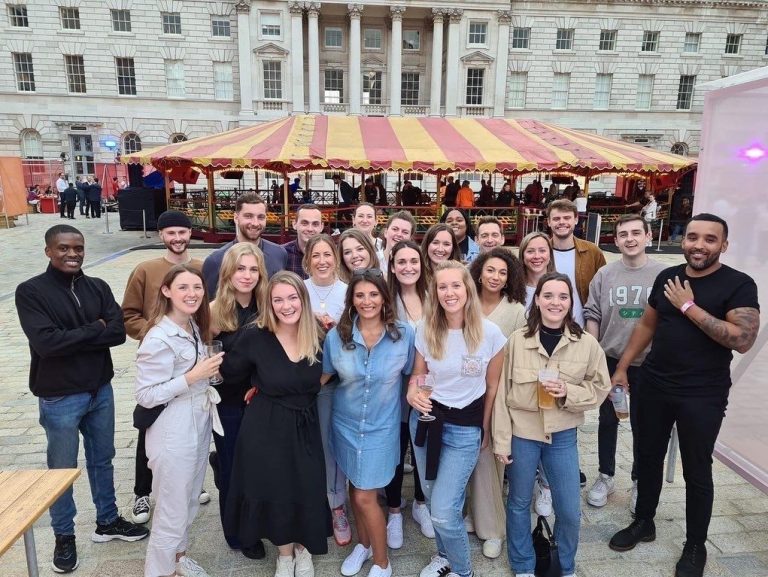 Leading integrated comms agency Brands2Life is 'the agency for the brands transforming our world', with 180+ staff doing transformative work for 100+ of the world's most exciting and disruptive brands.
The Brands2Life Digital & Social team has had a record year, with unprecedented growth in revenue and team headcount. We are thrilled to have this recognised with four nominations in the UK Social Media Awards 2022, including Best In Agency Team, Best Social Influencer Campaign, Best Long-Term Strategic Use of Social, and Best Integrated Campaign.
Impact-driven
We're an agency that prides itself on delivering real impact for clients, and this year that's included a 62x return on LinkedIn ad spend, 7.49% campaign engagement rate, and 11k YouTube video views for a client's first B2B influencer campaign. Results like these, and our happy clients, are a testament to the talent and passion of the Brands2Life team.
We enjoy what we do (our staff survey confirms this), and we do great work.
Pushing boundaries
Over the past year, our biggest challenges – and some of the work we're most proud of – have been tackling briefs outside our normal remit.
We rose to the challenge of evolving our LinkedIn Changemakers campaign to TV and providing a blueprint for its roll out in multiple markets around the world, we provided essential crisis support to a large FMCG client targeted by activist groups due to the war in Ukraine, and expanded our social listening offer to multi-language, supporting global clients with worldwide insights that informed the redesign of international social strategies for leading healthcare brands. In addition, we established our most famous celebrity partnership: recruiting Santa to deliver C-suite engagement, and rolled out over 10 hours of digital-first training for the whole agency, in acknowledgement of the increasing digital demands of our clients across the board.
Kinda Jackson, MD Digital & Social at Brands2Life added:
"I'm so proud of the team and everything they're continuing to achieve. A record number of promotions and hires, significant revenue growth and our most new business wins ever have made this year our best one yet.
I think where we stand out, and continue to win, is our unwavering commitment to a strategic approach to social media. We put real data and audience insight at the heart of almost everything we do. It ensures we're always starting client relationships and new projects right, can make informed decisions early on about the role/purpose of social (and each channel specifically), and we can embed a truly audience-centric approach. Our clients and their organisations see a lot of value in this."
Wishing the best of luck to all nominees and congratulations on all the great work.