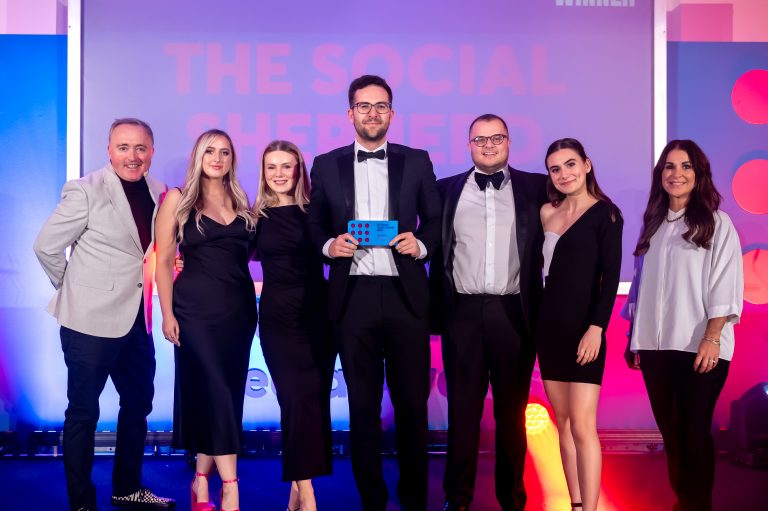 The Social Shepherd is a social media marketing agency based in Bath. The team is over the moon to have won not one but two awards at the UK Social Media Awards 2023. Zoe Stephenson, Co-Founder & Managing Director at The Social Shepherd, says: "We are so grateful to have received this award in recognition of our growth and quality of work achieved in only five years. The team is incredibly proud, and we can't wait to see what we achieve in 2024."
The first award was Best Direct Response Social Media Campaign for their Green Friday campaign with Passenger, their sustainable approach to Black Friday. They achieved outstanding results, scaling spend 71% YoY and generating an increase of 8% in revenue YoY. This resulted in planting over 90k trees and protecting over 18M sqft of rainforest.
Entering the awards is always a great opportunity to showcase the great work being untaken by the team and give them acknowledgement for that. It's also a great opportunity to meet up with other great minds within the industry to find out what they're up to… plus also a bonus to dress up and have a few drinks! – Joey Stevens, Senior Paid Media Director at The Social Shepherd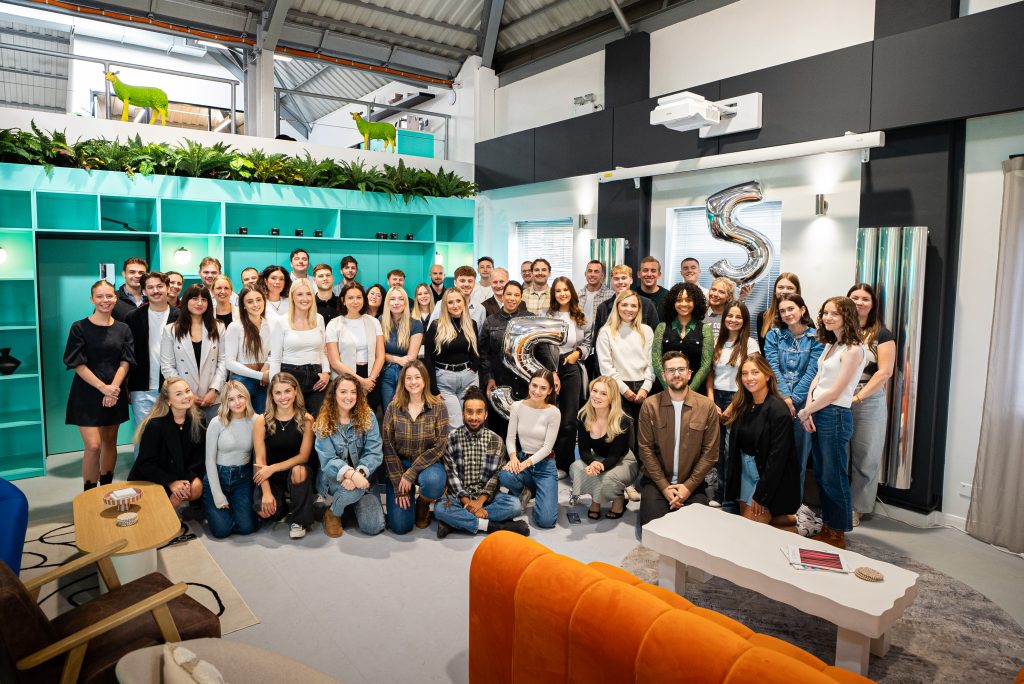 They were also nominated for Best Large Social Media Agency last year, but 2023 was the year they went home with the award. Mireia Boronat, Content Marketing Manager at The Social Shepherd, says: "We knew we had done an amazing job, but seeing so many strong agencies nominated for the same award and hearing our name announced as the winner was a true 'pinch me' moment."
The Social Shepherd team have seen impressive growth these last 5 years, going from a team of 28 to 45 within the last year, as well as moving into a brand-new office to allow further growth, and surpassing their revenue goals by 68%.
"Getting to a place where we're able to enter, let alone win the award for Best Large Agency in 5 years, is no mean feat. It just goes to show how incredible our team are, which is really at the heart of what makes The Social Shepherd such a special place to be." – Tilly Britton, Social Strategist at The Social Shepherd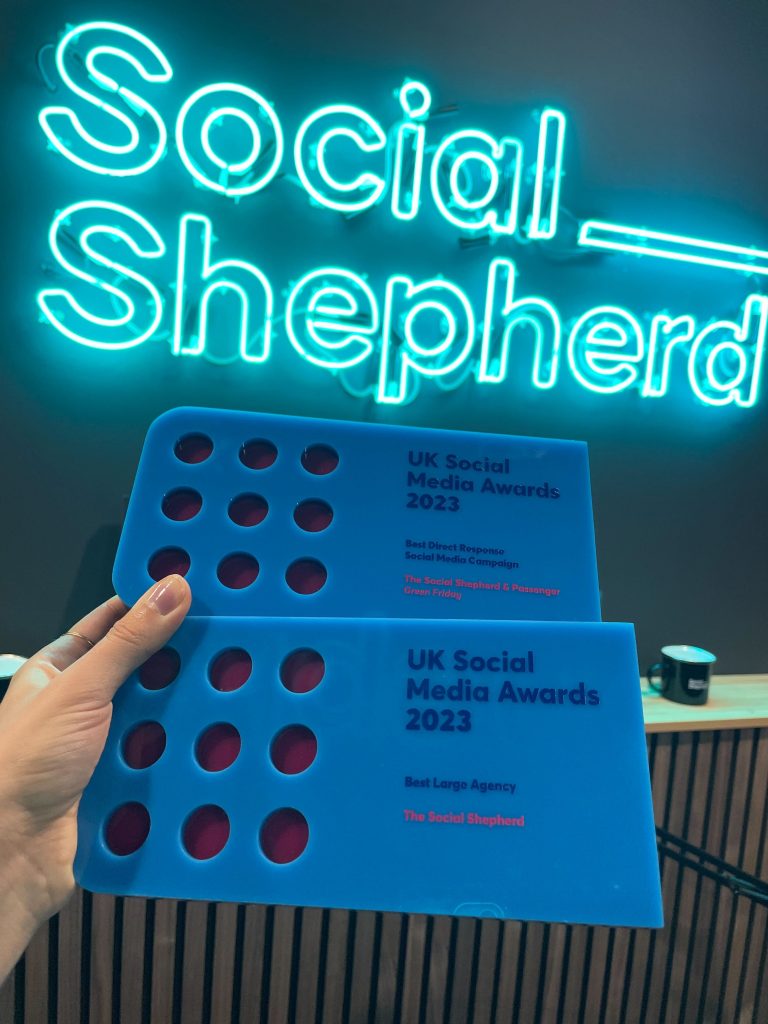 The Social Shepherd has also focused on maintaining a strong culture despite the rapid growth, invested in their marketing strategy and launched new departments to support their clients further.
These are not only a testament to everyone's hard work and dedication but also a chance to social-proof their work and help them expand to new heights. In 2024, The Social Shepherd will be opening a Hub in London, as well as expanding their business to the US, opening an office in New York.
"Winning Best Large Agency has been the greatest moment of our 5 years as an agency! We'll be continuing to work even harder over the next twelve months to retain the title." – Jack Shepherd, Co-Founder