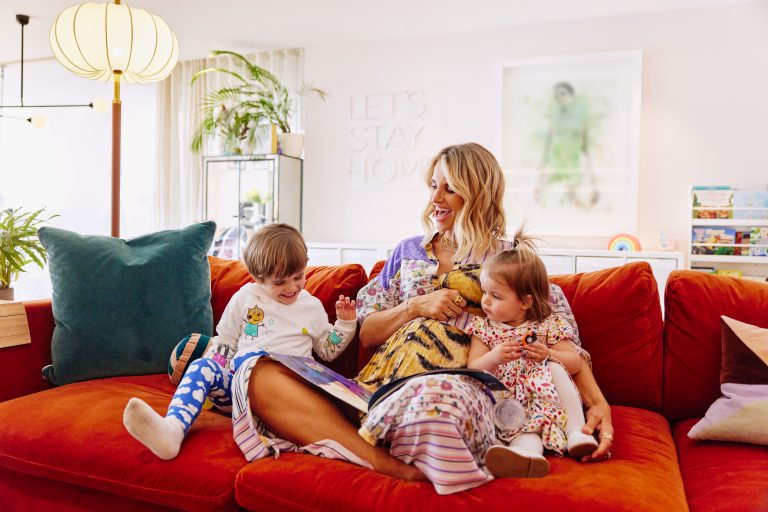 How do you help a business gain market supremacy when competitors are hot on their heels? This was the question SEEN Connects, the social and influencer marketing agency, sought to answer with both its campaigns nominated for UK Social Media Awards.
To score a finalist spot in the Best Integrated Campaign category, SEEN Connects came to the aid of eBay's when it had lost market authority in the sneaker sector. For seven years SEEN Connects has been creating results and long-lasting success by connecting the right people to the right brands, through thoughtful strategy and imaginative creative.
In just four months, Connects put eBay front of mind for the target sneakerhead community in the UK. How? With a creator-led 360-integrated campaign, which was spiked by experiential activations in London and Manchester.
Let's rewind. The OG marketplace of democratised selling and shopping needed assistance reasserting itself as a sneaker authority. Despite its reputation it faced a few challenges. Firstly, growing eCommerce competition and, secondly, flippers causing inflated prices that made sneakers are unaffordable to normal people. eBay wanted to be seen as the better way to buy and sell sneakers.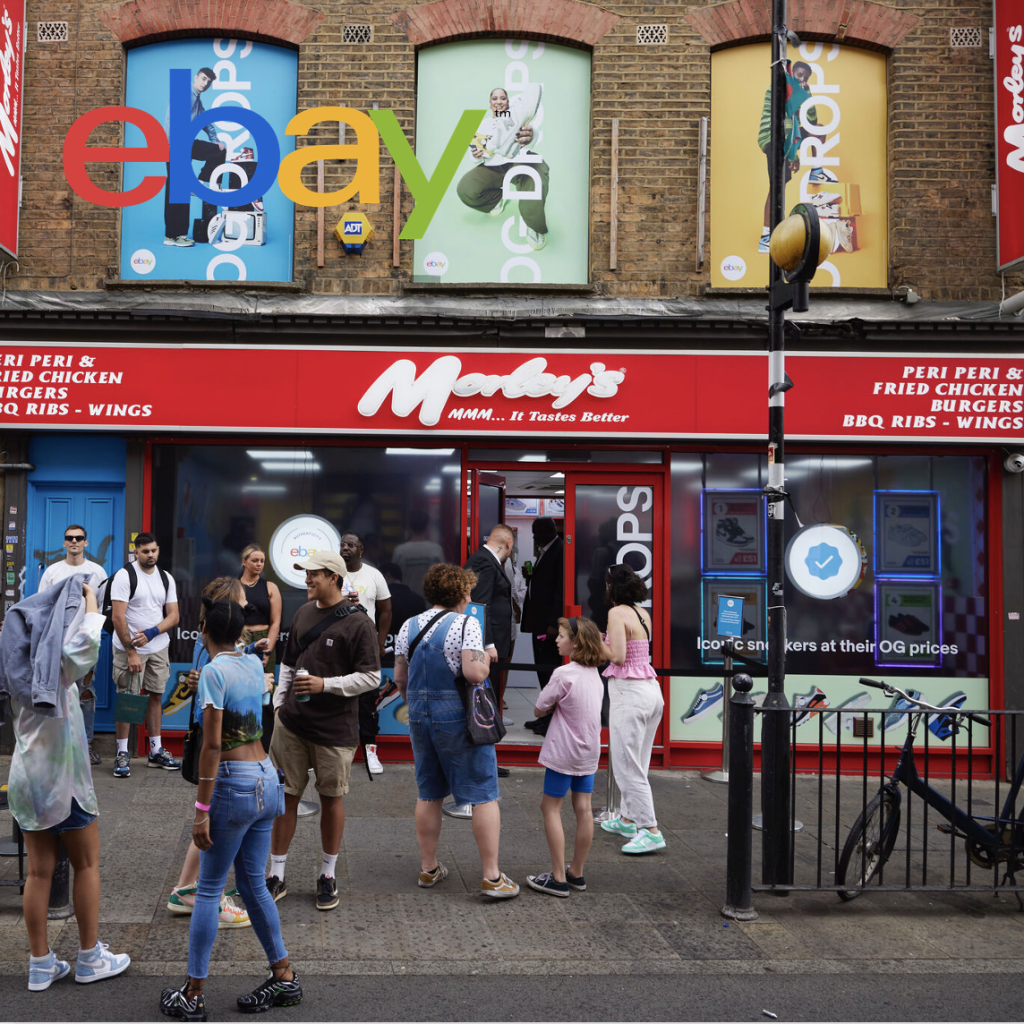 Connects' success was measured by:
Increase eBay's share of voice (it dramatically increased SoV – exact numbers are confidential)
Drive awareness: 138K reach (achieved 205K – that's 49% more than the goal)
Drive engagement rate by +5% (Achieved 16.5% – that's 105% versus both objective and industry benchmark)
The campaign also exceeded everyone's expectations with:
2.6K direct engagements with our activation.
29.7K UGC on campaign content.
Improved eBay's sneaker conversion rate
eBay's UK sneakers received the highest percentage increase in market operating price globally.
Drew attention from press (including Hypebeast, Business Insider and Metro) with coverage that delivered equivalent of 17.3M reach based on readership.
Entrances to digital OG Drops raffle raised £13K for charity.
Using a combination of social listening, audience data and a focus group of influential sneakerheads Connects discovered three key insights:
– Competitors were gamifying the shopping with raffles and online-only sales. However, bots have infiltrated this space and caused price hikes that make sneakers unaffordable to most.
– Women's sneaker sales were rising, but up to 80% of female sneaker buyers feel side-lined from the conversation.
– Since the pandemic, in-person events are now more important to 33% of consumers, with 40% feeling more brand loyalty after attendance.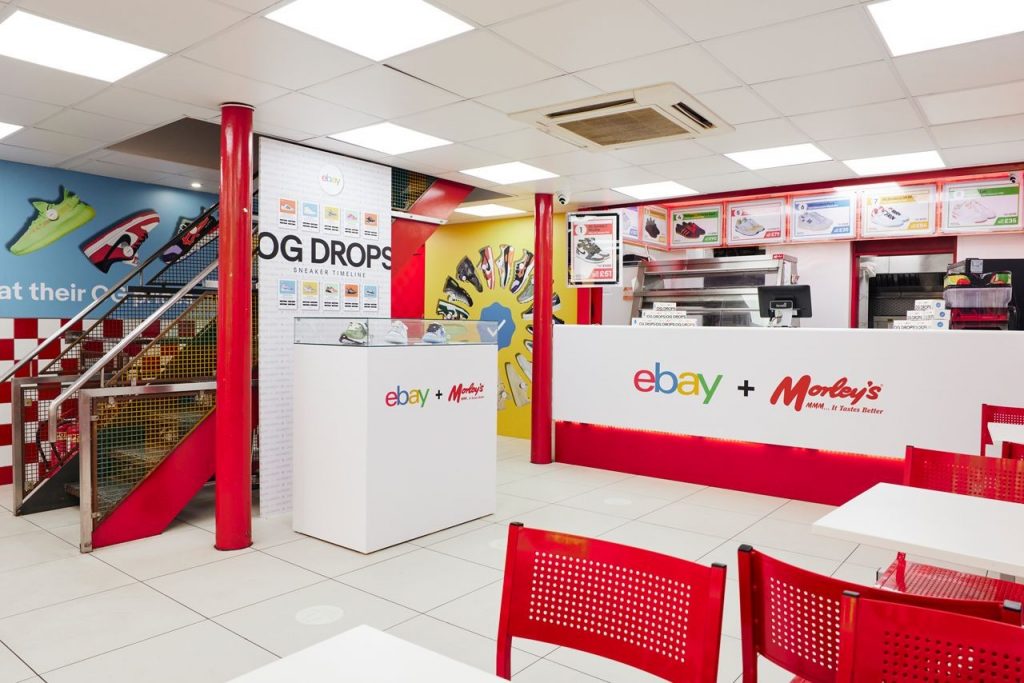 This fuelled Connects' strategy for a campaign spiked by live events. Called OG Drops (a creative concept designed in partnership with Weber Shandwick), the agency produced eBay's first IRL eBay Sneaker Store in the UK, selling iconic kicks at their original market release price – not their inflated retail price.
To make sure female sneakerheads were seen and heard, Connects created this as a women fronted campaign and with female-fronted events – Julie Adenuga and Yasmin Evans hosted the activations. The event locations – Morley's, Brick Lane, London, and Manchester's Stage & Radio – were chosen for target community cultural resonance.
To achieve awareness, engagement and clicks to site, the campaign was built around shrewdly chosen influencers – leveraging auditing frameworks/proprietary methodology/Woomio to find those with solid KPI track records of audiences aligned to eBay's typologies. Called The Collective, they fronted messaging on social, paid media & ATL ads with assets made by our studio. Our creative featuring The Collective was booked for OOH by MediaCom.
Connects' focus group guided campaign tone, promotion and activities. While The Collective acted as a PR machine for digital OG Drops, the competition for tickets to the sneaker stores & what happened at the stores.
"A seamless narrative with a real and authentic message at the heart of the campaign was the secret sauce that made this a success," said Emma Wills, Group Account Director (Strategy) at SEEN Connects. "We're proud of the work we've done for eBay sneakers. This campaign being a finalist for an award makes this success all that much sweeter."
Connects is also nominated for Best Social Influencer Campaign for its work with Tommee Tippee. For half a century, Tommee Tippee has created products for new mums and dads navigating the feeding and sleep cycle of their little ones. But, with competitors encroaching, Tommee Tippee needed to access new parents. How does a brand connect with new cutomers when they are overwhelmed with advertising and advice? This was the brief Tommee Tippee set.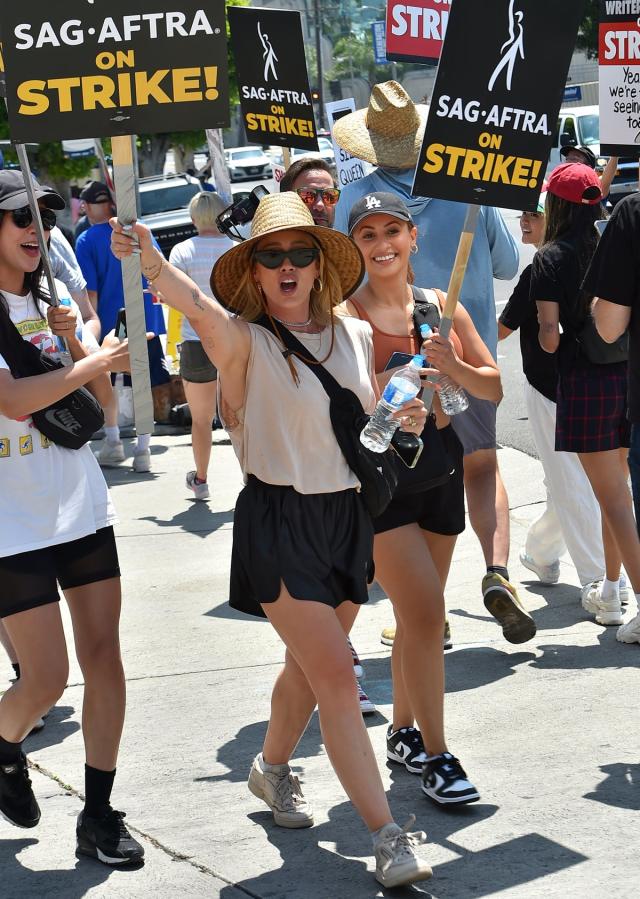 Connects had four objectives:
Increase awareness of the brand through reach (3.2M reach achieved, which was +185% beyond the goal)
Secure impressions on Tomme Tippee messaging (3.2M achieved, which was +185% on the KPI)
Up brand engagement (7%ER achieved – +40% more than the goal)
Support core products and their new product launches:(Achieved £0.08CPE, that's +44% more than the goal)
How did Connects do it?
Firstly, they set about forming the strategy after learning that 54% of new parents want information. Secondly, they learnt 70% of emotionally engaged consumers will spend double at least on brands they're loyal to.
Connects then compiled a network of always-on creators, which produced a drumbeat of content. Choosing diverse ambassadors, this network represented a variety of childcare structures. Connects spiked this steady stream of content with messaging led by celebrity parents, who shared the consumers struggles.
The content was umbrellaed by a message called 'The Truth Is…'. Through this, the ambassadors built, engaged and encouraged a community of new mums and dads to share their truth. And they did. They expressed their own lived experience on social media.
The community Connects built were vivid and raw in their retelling of their real experiences. They shared their advice on Instagram and TikTok, which forged space for the unfiltered perspectives. The agency created room for difficult and overlooked subjects. For example, Sophie Bradbury-Cox, a disability activist, shared how she parents from a wheelchair.
Since creators and celebrities with children have busy lives, our end-to-end Studio Production team scripted, shot and edited some of the campaign's content. This created hero moments in the campaign with an content that was slickly produced. This team were also on hand to advise the always-on network on how to seamlessly integrate products into their posts. This took the pressure off whilst ensuring 'on brief' content.
"We cracked open a space on social media for parents to have a real and honest conversation," Wills explains, "Connects acknowledged how opaque the truth about the impact having children is on mums and dads. We wanted Tommee Tippee to be the first company to be honest, open and helpful on the subject. Despite having to negotiate the sensitive legalities to of discussing this previously taboo subject matter on socials, we lifted that lid."
"To be recognised with an award nomination (and hopefully a win) is an honour," says Wills. "We wanted to help Tommee Tippee make a safe space for parents to be honest and real about their experience while finding support. Achieving the results that we did, which surpassed our KPIs, was enough, but an award would be the cherry on the top."
https://retailtechinnovationhub.com/home/2023/3/3/getting-sneakers-back-on-feet-ebay-uk-preps-swap-em-out-store-for-sneakerheads
https://hypebeast.com/2022/6/a-look-inside-the-ebay-morleys-sneaker-pop-up-store