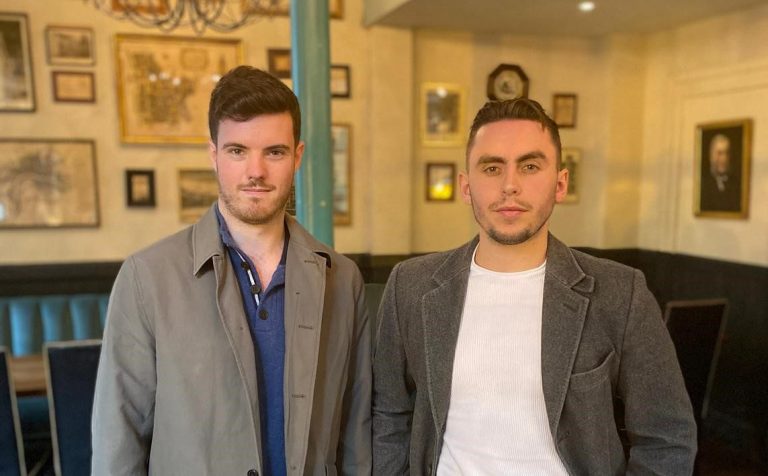 WYSPR, a start-up on a mission to democratise advertising by turning consumers into influencers, introduced their unique alternative to traditional influencer marketing just over a year and a half ago as an agency. Their unique approach uses regular social media users to promote and survey brands instead of traditional influencers, reaching an audience of friends and family as opposed to fans and followers; a service they cave coined Friendfluencing™️.

After producing 10x higher engagement rates through Friendfluencing with results reflecting studies showing that consumers are 5x more likely to purchase something if their friend recommends, they decided to increase access to Friendfluencing as a channel to Brands, Marketeers, and Agencies by developing a first of a kind SaaS marketplace to connect to brand advocates and traditional  Influencer at scale.
Born out of a university dorm room at The University of Essex, Co-Founders Oliver Bourne & Eliot Wood set about building a way that the connection between consumers and brands could be strengthened whilst benefiting both parties after seeing how strongly their friends engaged on social media compared to the Influencers they followed.
As such, WYSPR have been shortlisted as finalists for 2 awards at the UK Social Media Awards including, Best Social Media Tool, and The Mark Hanson rising stars award for the Co-Founders Oliver & Eliot. This follows 18 months of rapid growth for WYSPR along with another series of wins, including the Co-Founder's achieving finalist status at the Great British Entrepreneurs Award for Young Entrepreneurs of the year 2022, as well as winning the McCormick's innovation stage pitch at MADFEST 2022.

"We are absolutely thrilled to be finalists for not one, but two awards at the UK Social Media Awards this year. It is a phenomenal thing to see our plucky innovation that we grew from our Uni dorm shortlisted for 'Best Social Media Tool' in the same list as billion dollar companies just over a year after our Agency launch. There is a fundamental disconnect between consumers and brands and our mission is to help bring them together so they can benefit off of each other in a symbiotic relationship. As we now launch our SaaS marketplace, we are incredibly excited to be bringing Friendfluencing™️ as a channel accessible to Brands, Agencies, and Marketers of every size." – Oliver Bourne, WYSPR Co-Founder.

To book a demo or learn more about the WYSPR and Friendfluencing visit www.wyspr.co.uk or email Oliver@wyspr.co.uk